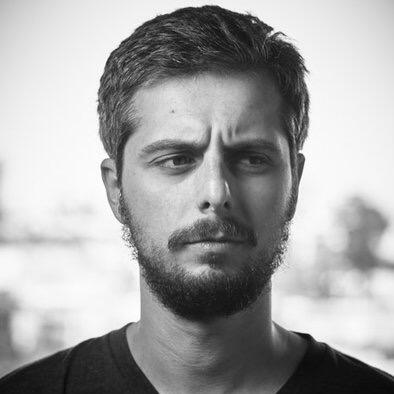 Building Flywheels, Feeding Loops
👋 Hello internet person, I'm Yuriy.I'm a dad, a thru-hiker and climber, a bad surfer, a so-so mountain biker, and I spend most of my time leading product growth and marketing strategy. How can I help you?
Work
I spent the first part of my career working in SEO on the agency side across Pharma and CPG clients. Afterwards, I transitioned in-house where I expanded my skillset, building and leading marketing and growth organizations ever since.
Prior to moving in-house, my agency-side experience included management roles at Resolution Media, Razorfish, Publicis Health Media, among others.
Press
---
Podcasts
Writing
About
I started my career working with F500 companies at large marketing agencies mainly in SEO and/or Paid Search roles. After leaving the agency world I moved in-house to build growth and marketing practices and processes at several medium-sized companies.My skillsets include in-depth strategic and tactical knowhow across both digital and traditional marketing channels - from extensive SEO and performance marketing to international campaigns to TV, OOH, and OTT and most everything in-between.More recently I took BlueStacks to over 450M users, 10M DAU, and over 500k new installs/day. Along the way, I grew the Marketing/Growth orgs to over 40 people in 26 countries and 8 timezones which helped us penetrate every major market and garner users in every country in the world (before you ask, yes, we had 52 users in North Korea and 2 users in Antarctica even though it isn't an actual country). We also spun out a company called Game.tv focused on building community based esports for the masses.Afterwards, I joined Warrior Made to help bring real lifestyle transformation through fitness and nutrition to people who have failed and failed again at traditional methods like gyms or at-home fitness and diet products.I then joined Kanga.gg as the Chief Growth Officer which we sold to Riot Games in June 2021.I then joined Medal.tv, the largest and fastest growing game clips app and network where I led Growth across both Medal.tv and Top.gg, the largest Discord discovery community in the world.I am currently running Growth at MillionPugs.com, a cashback for gamers browser extension. I am also working on a fun side project called dewey. and advising several startups in the Creator Economy and Gaming spaces.Advising:• Medal -Outside of work, I founded and run the /r/bigseo subreddit where we give 98,000 folks in the SEO industry refuge from the deluge of super basic questions and discussion found on /r/SEO